International patient medical procedures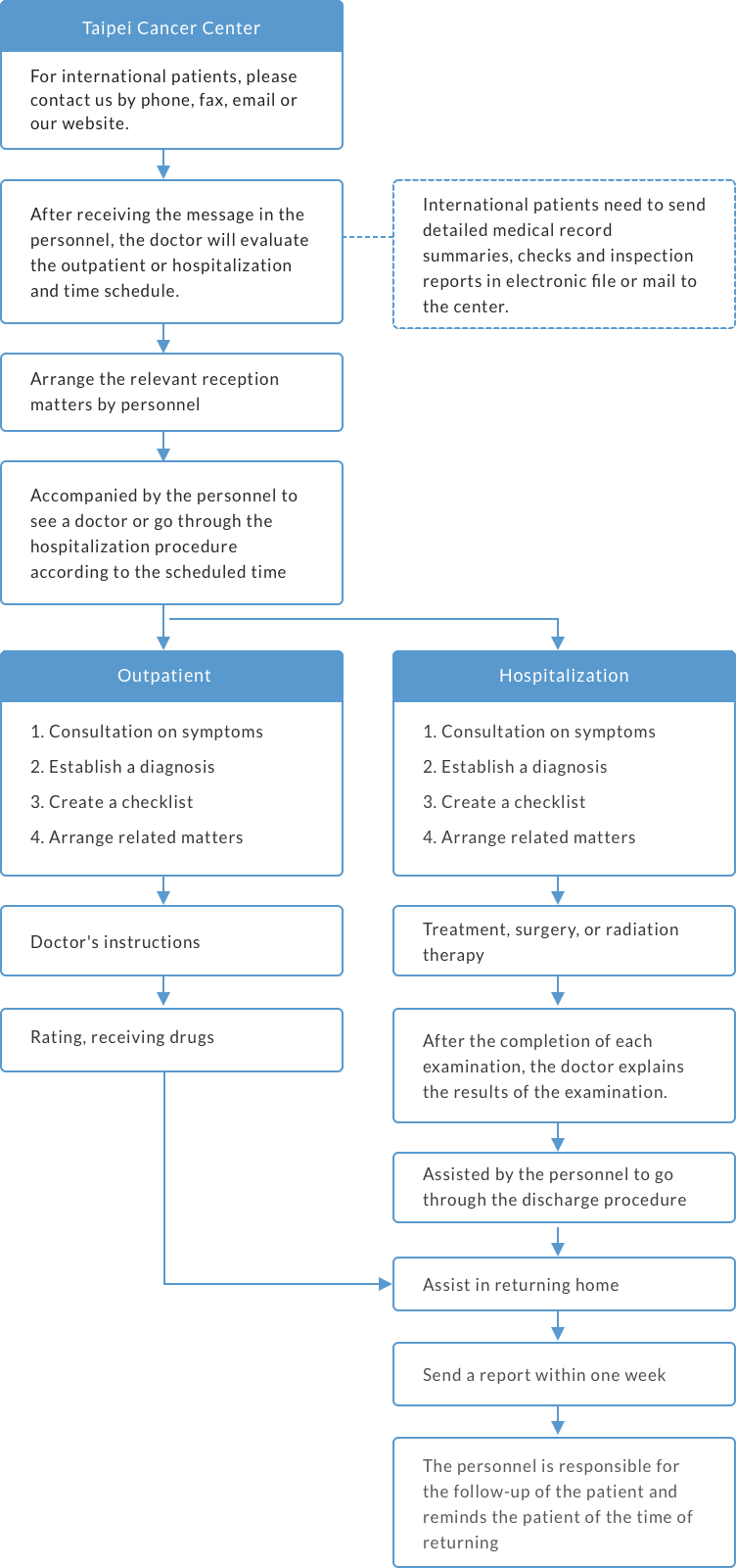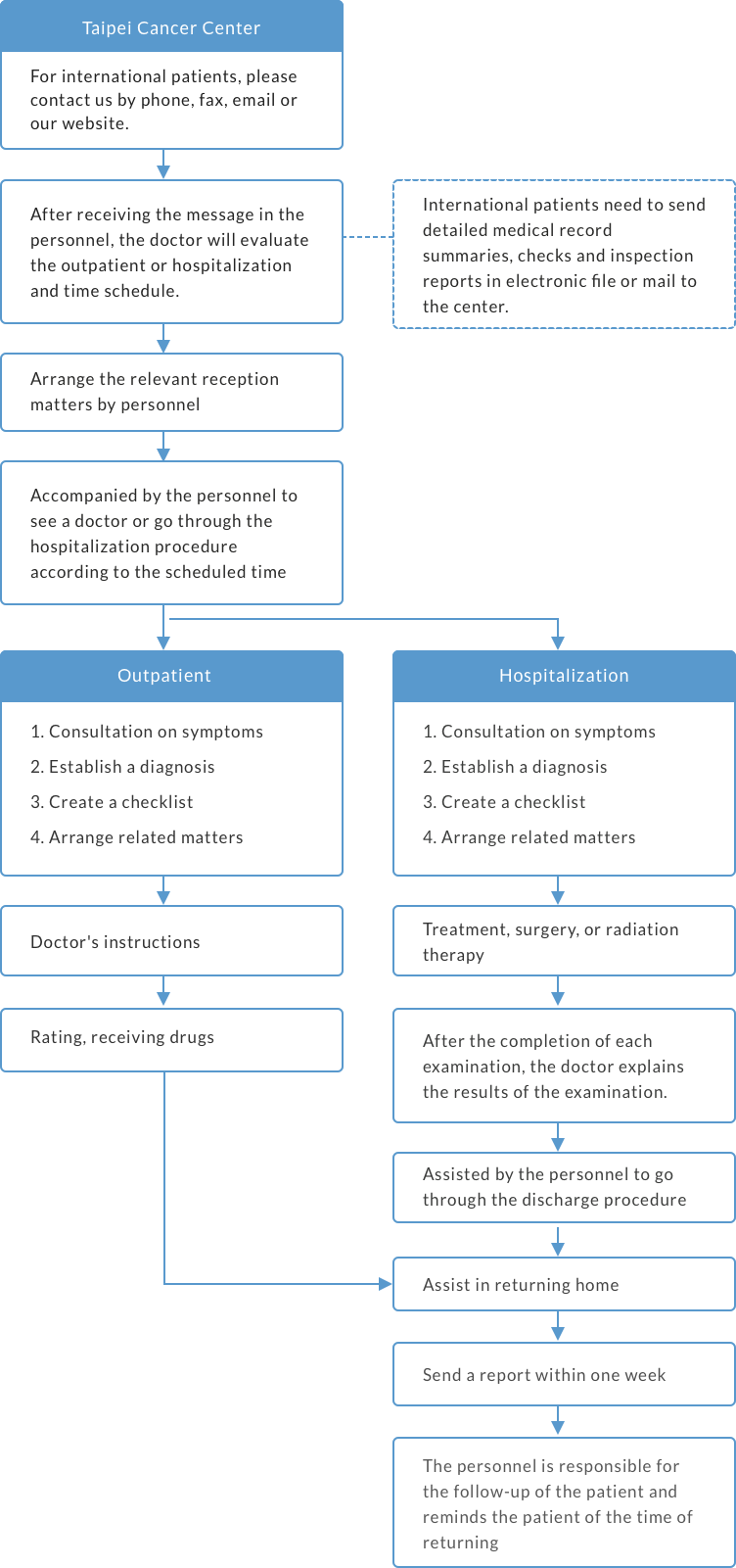 Online reservation
Please fill in the following basic information, we will contact you and arrange a visit as soon as possible.
Charging method
This outpatient clinic is a self-paying appointment. The fees are as follows:
Preparation before seeing a doctor
In order to allow you more time to consult, we hope to collect and understand your past medical history and current health status before you see a doctor. Therefore, the attending physician can clearly notice your current situation. The information we need includes:
A photo identification document for patient identification (eg ID card, passport, driver's license, health insurance card, etc.)
Consultation purpose and special needs (eg anti-cancer health care, second opinion, cancer treatment plan)
Information about medical treatment in the past (eg cancer diagnosis pathology report, various inspection reports and video discs, medical record abstracts, etc.)
Currently taking medication or other treatment information
Meanwhile, we will discuss the choice of the attending physician with you for your health or medical needs before the visit. Also, we may notify other divisions' physicians to consult as needed to arrange follow-up visits. The day before you see the clinic, special clinic staff will contact you to remind you of the time and place of your visit and whether you still need to prepare other materials.
In addition, if you have any questions about cancer care, our attending physician will be happy to answer your questions. It is recommended that you list the questions before the visit to discuss with your doctor on the day of the visit.