Cancer Translation Research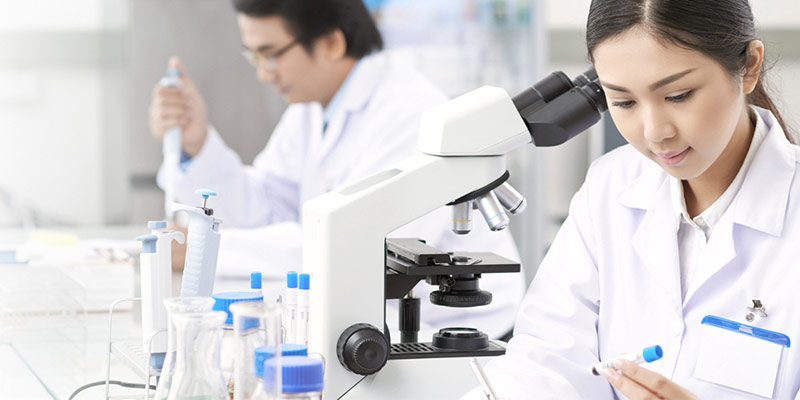 Recently, medical experts and scholars around the world have focused on the treatment and research of cancer to help patients overcome cancer. The Taipei Medical University has also listed cancer translation medicine research as a key project. Since 2012, TMU has been implementing important national cancer research programs for many years, and has not only successfully become one of Taiwan's outstanding and important cancer research centers, but also built a comprehensive basic medical and clinical medical research environment. Furthermore, it has led to the rapid development of the TMU system in cancer translation research and clinical trials.
In 2014, TMU took the research of cancer translation medicine as the main axis and received the Ministry of Education's "Towards the Top University Program – Cancer Translation Research Center", which was awarded a total of NT$130 million. TMU has since become one of the top research universities and is the focus of Taiwan's cancer translation medical research.
For more than three years, TMU has developed new targets for small molecule anticancer drugs, cancer screening and testing technologies, and antibody drugs. In addition to the above, TMU has established multinational research teams with well-known research institutions at home and abroad such as Academia Sinica, Johns Hopkins University and Kobe University in Japan, and has completed a number of large-scale cancer-related cooperation programs.
In terms of clinical aspects, TMU Hospital, Wanfang Hospital and Shuanghe Hospital have passed the Grade A certification of the Ministry of Health and Welfare's cancer diagnosis quality, which is enough to show that the clinical diagnosis and clinical care quality of cancer patients provided by TMU has been recognized. In addition, the three affiliated hospitals have also passed the Association for the Accreditation of Human Research Protection Program (AAHRPP) since 2014, which proves that TMU's clinical trial subjects' protection work and research have moved toward high-quality international standards.
The Taipei Cancer Center, which is based on the integration of the TMU system resources, will continue to deepen precision medicine, strengthen cancer research and develop advanced medicine based on existing cancer clinical and research. Based on this, the future cancer building will provide more research and service space after completion, including outpatient center, clinical trial ward, and translation medical research center. In this way, let cancer translation medicine become the characteristics and expertise of TMU, and then build a world-class cancer medical research system at Taipei Medical University.