Origin and concept
Combine the resources of the various schools in Taipei Medical University to establish an internationally-recognized, most trusted and outstanding cancer center.
In recent years, Taipei Medical University has been focusing on improving the level and visibility of cancer care in Taiwan, and has gained considerable recognition internationally. Under the efforts of the former principle Dr. Yen Yun, the academician of "Mother of Taiwan Oncology Medicine", Peng Wangjiakang and the internationally renowned children's oncology expert Dr. Miser, they integrated TMU translation research and its subsidiaries for clinical resources and active introduced international cancer treatment resources and technology. In 2013, the Taipei Cancer Center was established to provide cancer patients with internationally integrated high-quality integrated medical services from consultation, diagnosis, treatment, care, follow-up to prevention.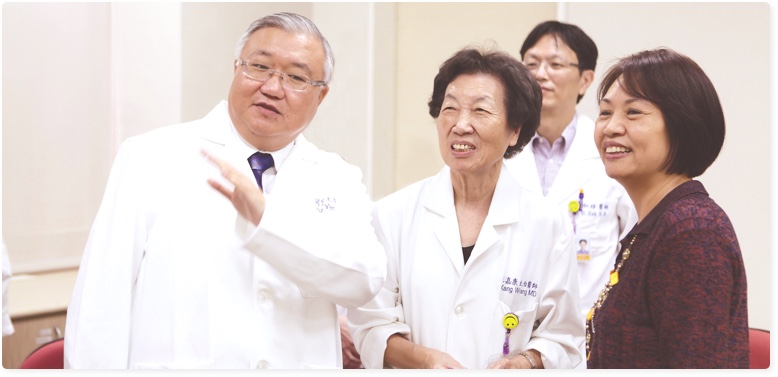 We put patients at the core of treatment, and everyone deserves to live longer and better
We are convinced that cancer requires more independent and individual treatment options. Through Shared Decision Making, patients are made aware of their cancer status and work with the medical team to make optimal treatment decisions and plans.
Goal 
Achieve patient survival with high quality of life and international standards
Mission 
To establish a TMU system team to give patients the most effective, safe and high quality integrated treatment
Vision 
for prevention, diagnosis and treatment to provide international quality tumor care
Core values  
international excellence, comprehensive care, high quality of life and improved cure rate