International Cancer Center by Taipei Medical University
Taipei Medical University has long been focused on improving the level of cancer medicine in Taiwan. In August 2013, the Taipei Cancer Center was established to provide one stop service for cancer patients from consultation, diagnosis, treatment, care, follow-up to prevention while offering high-quality integrated medical services at various stages. It is an international-level cancer center that combines domestic and international cancer clinical treatment and research.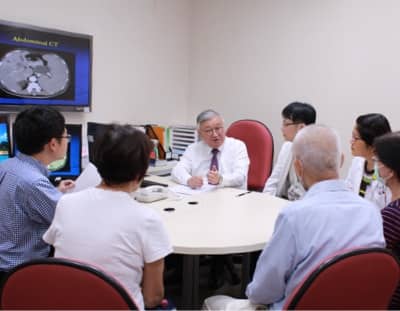 More than 12 professional and authoritative oncologists
The Taipei Cancer Center at Taipei Medical University has a strong team of physicians and caregivers, and is a team consisted of consultants and physicians at the domestic and international associate professor level and above. Incorporating cancer medical resources from three affiliated hospitals including Taipei Medical University Hospital, Wanfang and Shuang Ho, a total of 12 cancer teams including thyroid cancer, liver cancer, colorectal cancer, lung cancer, lymphoma, breast cancer, stomach cancer, urinary tract cancer, head and neck cancer , gynecological cancer, esophageal cancer and childhood tumors. Recently, we have established a multi-disciplinary osteosarcoma integrated treatment and care team, which has become the highlight of cancer treatment and development in Taipei Cancer Center.

Navigator accompanying patients and their families during the treatment
The Taipei Cancer Center at Taipei Medical University has the first Navigator system in Taiwan. They arrange multidisciplinary team at one clinic according to patient needs. They also provide immediate information on patient and family cancer health education, resources and care. There is also a care team consisting of nutritionists, pharmacists, psychologists, and social workers to provide integrated care for individuals.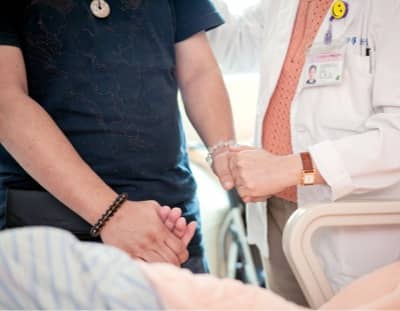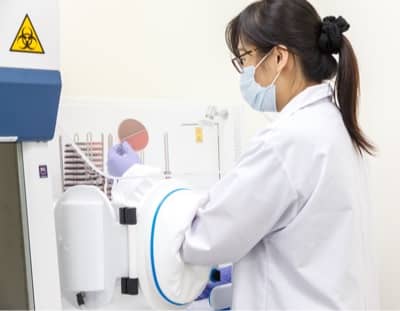 Personalized cancer precision treatment
The Taipei Cancer Center at Taipei Medical University is able to develop a complete treatment plan based on the needs of each patient. Focusing on Cancer Precision Medicine, the Taipei Cancer Center introduces advanced testing services. For example, blood glucose assessment of cancer prognosis, treatment effectiveness and monitoring of CTCs for subsequent disease progression, and the use of NGS technology platform for more than 400 cancer gene mutation detection for tumor tissue. Combined with the analysis of professional bioinformatics and the globally synchronized cancer drug database, it can help clinicians accurately select multiple cancer drug gene tests for therapeutic drugs, and meanwhile, evaluate whether patients are suitable for immunotherapy for tumor immunoglobulin marker gene detection.

Rapid resolution of cancer with AI assists
Oncologists at the Taipei Cancer Center at Taipei Medical University used Watson for Oncology, a cancer treatment decision-making system developed by AI Artificial Intelligence, to compare each cancer case with the Global Cancer Database to get the most up-to-date treatment information. Oncologists will also use another AI-assisted system, Watson for Genomics, to help cancer patients identify genetic testing services for suitable drugs, including trials in the world.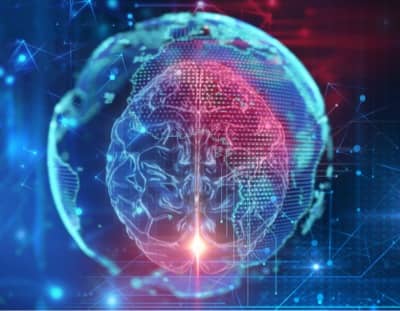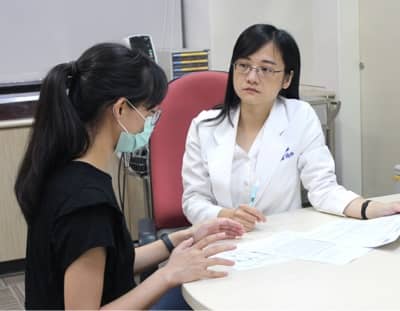 Genetic counselor controls the health of the family
For genetic testing of hereditary cancers in the family, there are genetic counselors who can conduct risk assessments of family genetic cancers for patients and their families, and develop health management plans for the prevention or treatment of cancer.
Service Items

Cancer precision medicine

Second opinion consultation

Remote medical consultation

International expert special clinic

Hereditary cancer family counseling